We are already into the middle of July, so we imagine your outdoor garden is in full swing. While growing outside, you may encounter some of the same problems you deal with in your indoor garden, but there will be some new challenges as well. Keep reading for a few suggestions for your gardens in the month of July!
Soaking Up the Summer Sun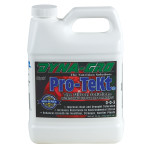 The summer sun is strong and it's getting hot outside, which can lead to stressed plants. But, as tempting as it may be, don't over water! Water slowly, deeply, and infrequently. Also, add Silica, which will increase stress resistance, resistance to wilt, and resistance to water stress (heat and drought). We love Dyna-Gro Pro-Tek , which provides increased potassium and silicon to build strong cell walls and helps improve heat and drought tolerance.
---
Beat the Humidity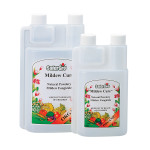 It's been a humid summer, which can lead to powdery mildew. No fear, SafeGro Mildrew Cure is to the rescue! Mildew Cure uses garlic, cottonseed, and clove oils to effectively control powdery mildew. If left unchecked, a powdery mildew infection can quickly ruin fruit and vegetable crops, herb gardens, and other flowering plants. The active ingredients in Mildew Cure are derived from food grade materials and completely safe to use around people and pets.
---
Keep the Summer Pests Away
The increase in the heat and humidity leads to an increase in pests. Caterpillars and spider mites love this climate and can be dealt with if caught in time. These are our favorites and can be used for an infestation or as a preventative.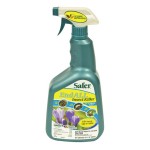 For Spider Mites, use Safer Brand EndALL Insect Killer. It is an effective, ready-to-use spray that kills 45 different insect species in any stage of life, from egg to adult.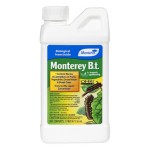 For Caterpillars, use Monterey B.t. Concentrate. Monterey B.t. is a biological insecticide containing Bacillus thuringiensis, a naturally occurring bacterium, used for controlling destructive worms and caterpillars on fruit trees, vegetables, shade trees and ornamentals. This organic product won't harm beneficial insects, and is safe for people and pets when used as directed.
---
Christmas in July!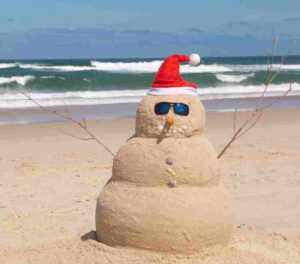 We are celebrating Christmas in July! Enjoy 20% OFF all in-store (or online) purchases on Thursday (7/30) and Friday (7/31)!