October's Hunter's Moon
If you were up early this morning, hopefully you looked outside to see the the total lunar eclipse. This moon, known as the Hunter's Moon, got its name from Native American tribes who viewed the moon as the time to start going hunting in preparation for winter. Today, we can use it as a reminder to start preparing for our own harvests.
According to Farmer's Almanac, the best day to harvest is October 29th. With just 21 days left, see below for some products that will help ensure a successful fall harvest!
---
Pruners on Sale!
Both the Precision Pruners  and the Titanium Pruners are now on sale! These pruners from Hydrofarm are ideal for cutting & trimming. Both lightweight in package, but strong in ability, you'll quickly see why they are considered a "cut" above the rest!
_________________________________________________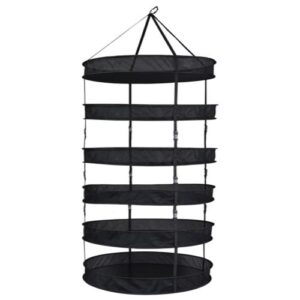 Use to easily dry flowers and herbs featuring snap together clips to quickly add or remove shelves. Topless tiers allow for 360 degree access to contents. Snap together buckles to quickly add or remove shelves. Durable polyester netting. Wire frames to make shelves rigid and sturdy. Each level contains an adjustable center strap for added weight support. 3ft, 6 tiers. Buy Now.
_________________________________________________
Dry Ice Shaker
Designed specifically for the dry ice extraction process, the Bubble Magic Shaker bag is made from waterproof neoprene material, with a built in mesh screen and attached handles. The shaker bag is available in several different microns and is only compatible with the custom-fit Bubble Magic Bucket.
New To Stock!
Scissor Fix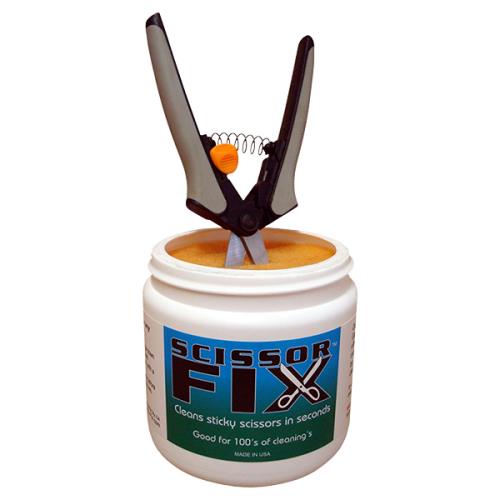 Scissor Fix SoftEdge cleaning media is a high tech spin off from the aerospace industry. Nothing works better! Scissors stay cleaner longer! One handed cleaning eliminates the need to set anything down to clean your scissors! Increased Efficiency with every cleaning. Conditions with every cleaning. Will not dull or rust your scissors.
Buy Now.